Crixler, also known as Garth, Elnja, or Crix, is a founding member of the guild, and the guild's 7th Rex.
Characters
Elnja Avig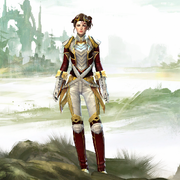 Female Norn Ranger, Level 80.
Despite being a Norn, Elnja has always felt a closer affinity to humans. Perhaps this is because she is so short that she is often mistaken for one.
Etain the Messenger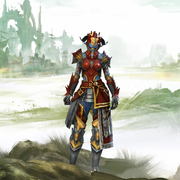 Female Sylvari Warrior, Level 80.
PLACEHOLDER
Ephraim Renais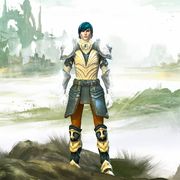 Male Human Guardian, Level 80.
Based on Ephraim from Fire Emblem 8: The Sacred Stones.
Montross Torchfur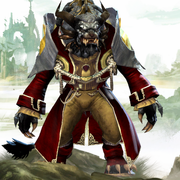 Male Charr Elementalist, level 48.
Montross is member of the Torch warband, alongside Olan Torchtail. The Torch warband was previously a part of the Flame Legion, but now serves the
UNFINISHED
Sergg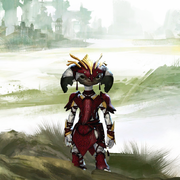 Male Asura Engineer, Level 43.
PLACEHOLDER
Deleted Characters
Oliver Rousseau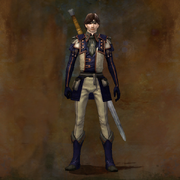 Male Human Mesmer.
Oliver Rousseau was member of The Oliver Garden, and a driving force behind the foundation of the Sable Order. Before the Sable Order could come to fruition, however, he was slain by a Risen grub.
Community content is available under
CC-BY-SA
unless otherwise noted.