Oliver, also known as Zadaa or Josh, is a founding member of SOA, and was the guild's first (and third) Rex (known at the time as baron). He is a master thief, known to spread his thieving wisdom with any who asks.
Characters
Zadaa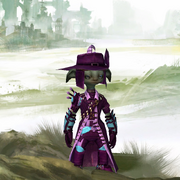 Male Asura Thief, Level 80.
A master thief who has spent a long time perfecting his skills. He has at one point or another had a build for every single weapon, skill and stat combination. Zadaa was the fifth thief created (and third to reach 80) before he was chosen.
Oliver Fitzgerald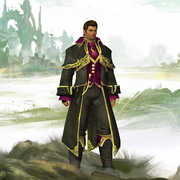 Male Human Mesmer, Level 80.
A descendent of the founder of The Oliver Garden, and a former member, himself. Oliver was raised from level 1 to 80 through GLOB during the first WvW seasonal tournament in 2013.
Zaypha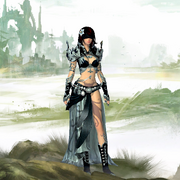 Female Human Elementalist, Level 51.
"I hate Elementalists" ... this statement was retracted after Zaypha was born.
Zadakk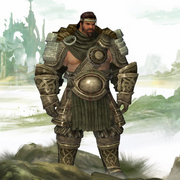 Male Norn Warrior, Level ??.
The idea was to create a Norn that looked 100% Norn with the armor and everything. He uses a rifle, which is seen as the worst warrior weapon, but Zadakk likes the challenge.
Ziynn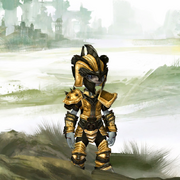 Male Asura Guardian, Level 80.
Ziynn is Zadaa's younger brother. While Zadaa embraces his Asuran background and strives for further superior intelligence, Ziynn is disgusted by the arrogance of Asura and avoids all of his brethren if he can. Hours were spent on this character just so he could have a cool glow-in-the-dark sword. His armor is still a work in progress.
Zarock Steelfang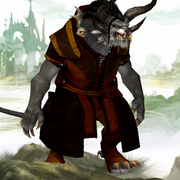 Male Charr Engineer, Level 20.
This character is a placeholder. Rarely used and pretty much created so there is one of every class and race.
Zaelfur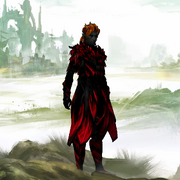 Male Sylvari Ranger, Level 36.
Zaelfur is actually part of the Nightmare Court. While he does commonly use a shortbow, it is his trusty sword and dagger he prefers over all else. Achimus, his pet sylvian hound, protects him and moves with him as one while in combat.
Zayalia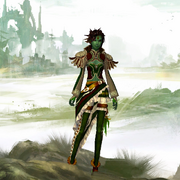 Female Sylvari Necromancer, Level 36.
PLACEHOLDER
Community content is available under
CC-BY-SA
unless otherwise noted.